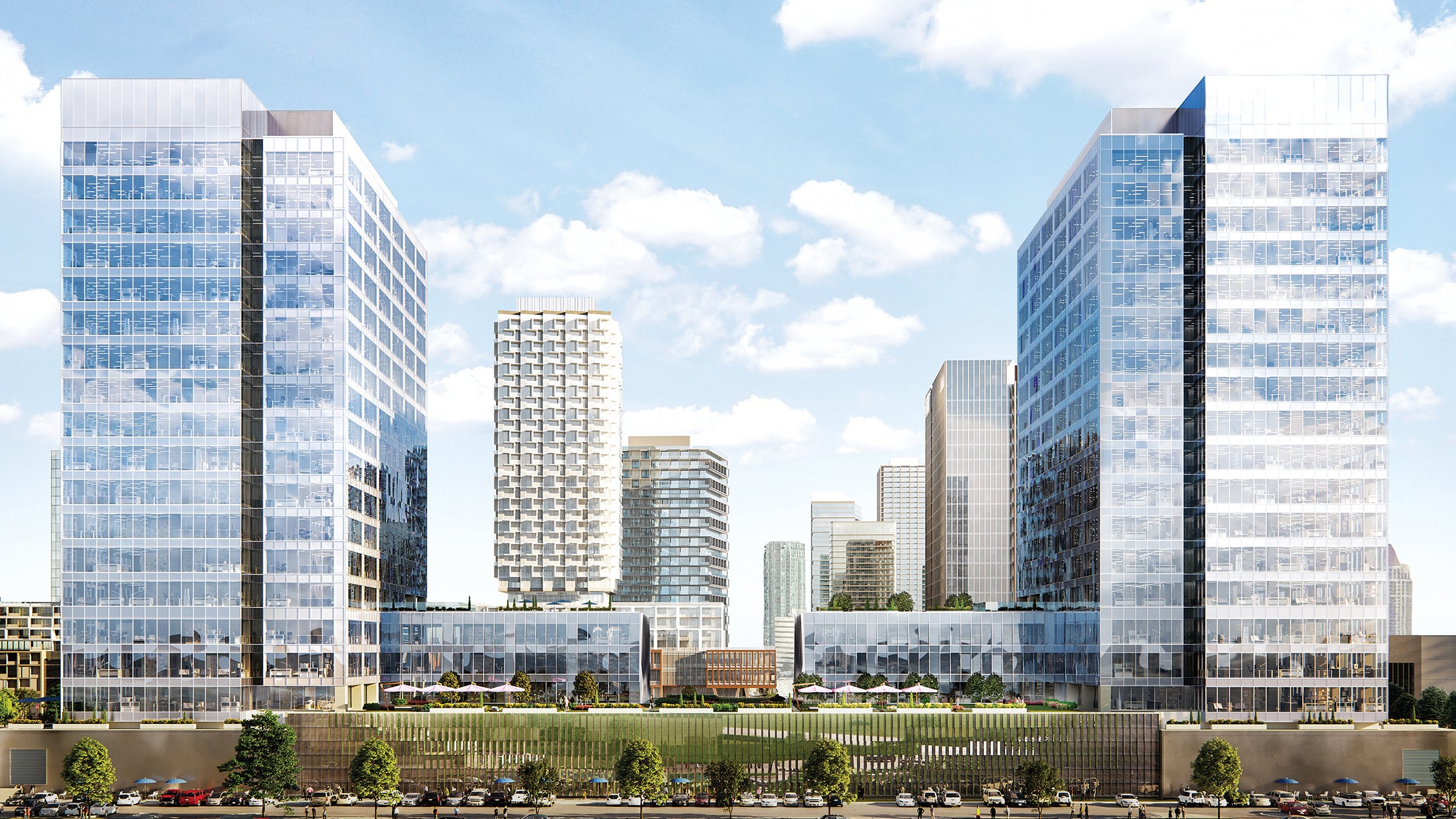 Welcome to a new District. A growing city. A brilliant future.
Mississauga is ready for something new, and that's what the master plan for Square One District delivers. A place where business, life, and leisure come together as one.
Square One is Canada's premier destination for retail, lifestyle, and entertainment.
This already energetic lifestyle complex will be enhanced with new eateries, open public spaces, activated streets, and vibrant piazzas. Stimulating the senses, appealing to diverse tastes, and with a fresh urban spirit at heart, there's soon to be something here for everyone, every day.
Spaces made for urban living, with 18,000 new, modern residences
A collection of new residential towers, designed with thoughtful building amenities, will provide sophisticated urban living. Positioned only steps away from transit, grocery, restaurants, shopping and nightlife, this will be a safe and walkable neighbourhood with a wide range of flexible floor plans, features, and finishes to suit everyone.
Mississauga's skyline is being redefined by The Offices at Square One District.
The new office towers will strengthen Mississauga's status as a leading commercial commercial area and a highly competitive choice for employers and employees in the GTA. Re-imaging the traditional downtown workplace experience, Square One District delivers future-forward office environments that unify working, socializing living and learning.